Black & White Photography Project 18-01-15
I've been experimenting with the effects of sunlight in my photos. In this shot, the sun was directly behind the kids, making them a little dark. I quite like the effect of the bright sunlight illuminating them from behind.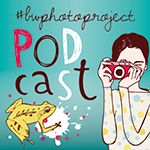 I love reading all of your comments and getting to interact with all my readers so pop a comment in the section below and lets chit chat.