Wicked Wednesdays - Selfie
I often flick through the camera to find Caitlin has been taking random pictures again. The pictures she takes are a mix of arty shots that she has set up, and a few really intense selfies, like this one...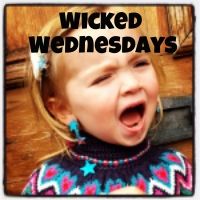 I love reading all of your comments and getting to interact with all my readers so pop a comment in the section below and lets chit chat.